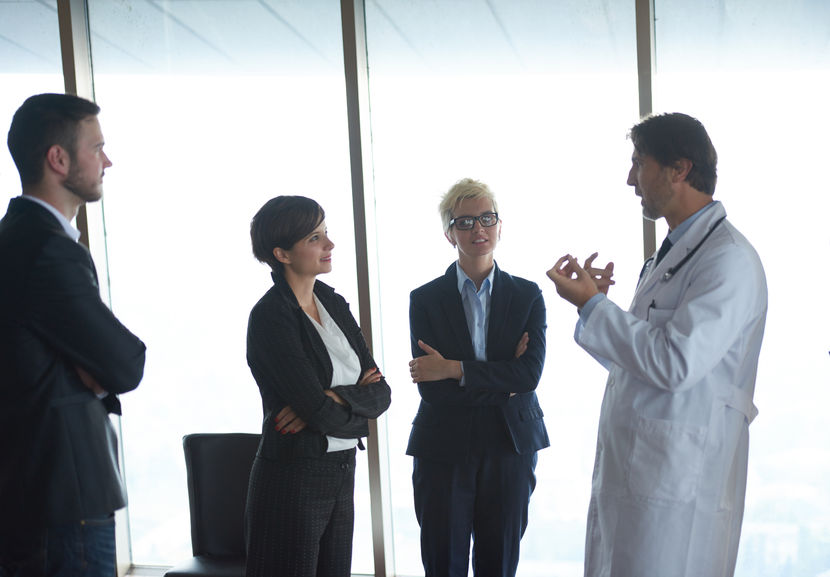 The difference between urgent care and primary care
The number of urgent care clinics in the U.S. is growing because they answer a need in the community: medical care and treatment that responds to what you need at the moment. The urgent care clinic is set up to treat things like ear, eye or skin infections, sprains and strains and injuries that require immediate treatment but are not life-threatening.
It can be confusing. How do you decide between your primary care physician (also known as your family doctor), the hospital emergency room and urgent care?
Your primary care doctor is the first place you go for health care, services and advice. This is where you receive your regular check-ups, and it's the primary care physician's job to coordinate specialized services, advice and information on family health. This is the doctor you turn to for your long-term health issues and concerns as you advance through key life stages.
An urgent clinic is for those times when you need health care or treatment immediately, but it's not life-threatening. This can include persistent coughs, strange rashes, eye or throat infections, nausea and vomiting — the list goes on. These clinics are able to treat some long-term conditions, such as asthma and back pain. First Med clinics also provide occupational medical services, such as drug and alcohol testing and physical evaluations for employers, sports and school.
If you have a broken leg, an urgent care clinic may splint the injury and then send you by ambulance to a hospital emergency room. On the other hand, these clinics are not the place to take someone who is having a heart attack. In other words, the urgent care clinic can provide a complete range of treatment for minor illnesses, sprains and strains, and on-the-job injuries, as long as there's no threat to life.
Benefits of urgent care
Availability. They're open every day and into the evening, so they're ready when you have an issue, even when your family doctor is not.
Range of services. Urgent care clinics are equipped and ready to deal with whatever your situation may be, from a sprain to a rash, a fever or an infection.
Affiliations with hospitals. Most clinics have affiliations with local hospitals and can refer you for the follow-up care you may need.
When to choose your family doctor
While the urgent care clinic is available when you need it, it's not a substitute for your regular primary care doctor. Your family doctor knows your medical history: your allergies, previous injuries and illnesses, and medical preferences. Your primary doctor is also the right choice for regular, annual medical check-ups, continuing care, information and advice on long-term issues or to renew prescriptions.
Remember that the co-pay for a visit to your primary care doctor is usually much less than that of a visit to the hospital emergency room.
When to choose First Med
Look to urgent care in West Jordan Utah when you need medical attention outside of regular office hours. For example, if you sprain your ankle, fall off a ladder at work, or develop a sudden fever or rash. They're also suitable for treating flus and colds, or if your child has an ear infection.
When to choose the hospital ER
Emergency rooms are for treating urgent, acute and life-threatening conditions, such as a heart attack or stroke, gunshot or knife wounds, severe limb, back or head injuries or anything else that may have a long-term or life-threatening implication.