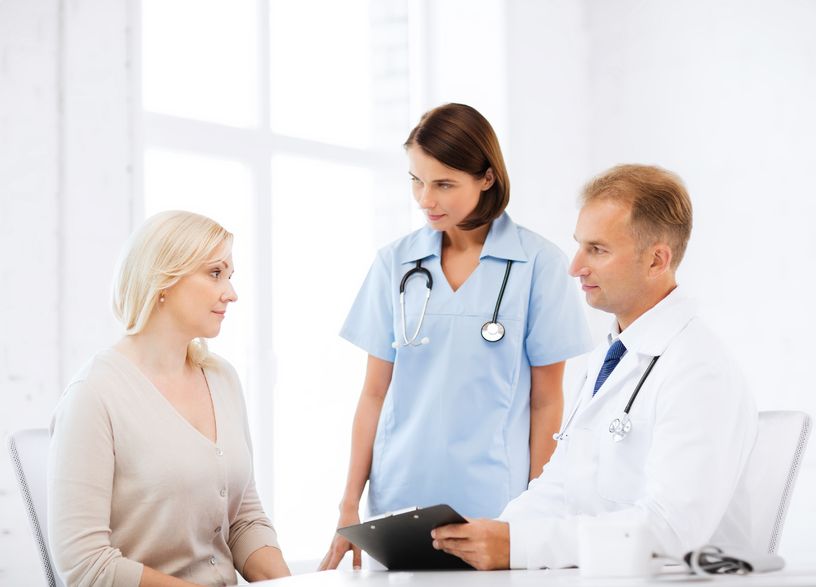 What your family doctor needs to know about your urgent care visit
Medical issues and emergencies never happen at convenient times. When you need medical attention outside of your family doctor's office hours, you'll have to turn to the emergency room or urgent care clinic. But after you receive treatment, it's important to follow up with your family doctor as soon as possible to make sure you're getting the continuing care you need.
A study in Ontario found that up to 30 percent of patients discharged from the hospital after an emergency room admittance fail to see their family doctor within 30 days. This delay in seeking care can turn into a long-term problem for patients with chronic conditions like diabetes, emphysema or heart disease.
When to go to urgent care
If your condition is serious or life-threatening, or involves a broken bone, call 911 or go to a hospital emergency room immediately. Someone who is unconscious or having seizures, chest pain, or serious bleeding should be taken to the ER, as well.
If your situation is not acute or life-threatening, and you cannot reach your family doctor, or can't wait for their regular office hours, go to the urgent care clinic. Walk-in and urgent care clinics are equipped, staffed and trained for ear and eye infections, skin conditions, sprains and strains and cold and flu symptoms. They can even do x-rays and other diagnostic procedures.
If an urgent care or walk-in clinic is right for your situation, don't hesitate to go. If possible, bring a list of all the medications and drugs you take, including recreational substances, with the doses and frequency. If time permits, make a list of questions for the urgent care provider.
At the clinic, tell the healthcare provider you see everything you can about your symptoms, how you feel and your general condition. This is important to make the right diagnosis and determine the best treatment.
Follow up with your family doctor
Whether the result is a prescription, stitches, a brace or whatever else it may be, it's important to follow up as soon as you can with your primary care provider. This will allow them to assess how you're responding to the treatment and make any necessary adjustments. They will also be able to update your medical record.
A family doctor will also be able to determine if you need further treatment or care, such as a referral to a specialist, further diagnostic procedures or physiotherapy.
A follow-up with the doctor who knows your medical history is important if your treatment involves prescription medication, especially of pain medication such as opioids.
Children whose parents take them to an urgent care clinic because of flu symptoms are often prescribed antibiotics "just in case," or because the parents ask for them. However, if the symptoms are the result of a viral infection, rather than bacterial, the antibiotic will not be effective. Worse, over-prescription of antibiotics is driving the emergence of antibiotic-resistant bacteria. The family doctor can assess in a follow-up visit whether the antibiotic is necessary or not.
Patients who see their primary health care provider after a visit to the ER or urgent care center are also more likely to be taking their medications properly, and getting the specialist care they need.
Keep coming back
In fact, family doctors want their patients to see them regularly to monitor their long-term health. While women make regular appointments to see doctors specializing in women's health issues, men tend to go to the doctor only when they're sick or injured, which means they often miss early warning signs that could help them avoid a larger problem.
When you need urgent care, visit one of FirstMed's five locations in the Salt Lake City area. But make sure you follow up as soon as you can with your family doctor in Salt Lake City Utah.