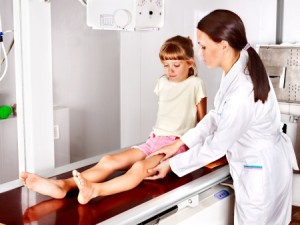 How to tell when your child needs an urgent care clinic
One of parents' biggest concerns is the health of their children. So it's natural that many parents struggle with whether they should look after their children at home or take them into an urgent care clinic when they become sick or injured. The decision about whether to visit an urgent care clinic often comes down to the severity of the particular situation.
Children don't usually become seriously ill without warning. Kids are resilient and often bounce back from illnesses, infections and injuries quickly. Yet parents know their children best, and they know when there is something seriously wrong. Parents are very capable of dealing with the most common minor infections and injuries their children suffer. Parents can usually manage minor scrapes and cuts, bruises and even colds and flus based on their knowledge, a little common sense and a lot of tender loving care. But parents need to know when they should seek the attention of an emergency room or urgent care clinic.
The rule of thumb is this: When a child has suffered an injury or illness that you think might threaten his or her long-term health or lead to permanent harm, it's time to seek urgent care.
What is an emergency?
You need to take your child to an emergency room or an urgent care clinic immediately for any of these situations:
unconsciousness or unresponsiveness when spoken to
any loss of consciousness after a head injury, especially if it is accompanied by vomiting, disorientation, confusion or increasing pain
seizures, usually shown by rapid, rhythmic jerking or stiffness
trouble breathing
skin or lips that look blue, gray or purple
high fever with neck stiffness
pain that is persistent and severe or increasing
cuts to the head, abdomen or chest, or that are deep or large elsewhere on the body with extensive bleeding
bleeding that does not stop after applying pressure
a large burn, or a burn to the groin, face, feet, hands or chest
severe hand injuries, which can lead to permanent disability if untreated
Other situations requiring an urgent care clinic
Although it is rare for children to develop a severe illness without any warning signs, there are some symptoms that should alert parents to take their child to urgent care:
ear infections, sinus infections, pneumonia or bacterial bronchitis with a fever over 101 degrees for more than five days
wheezing with trouble breathing
rapid and labored breathing
extreme lethargy or uncharacteristic tiredness
any eye injuries
seeing bright, dark or cloudy areas
persistent chest pain
repeated vomiting
paralysis or weakness
testicular swelling or pain
change in skin tone
not drinking or passing urine, which can be signs of dehydration
persistent dizziness
flu symptoms that improve but then return with fever and a cough
Sports injuries
One of the most dangerous remedies to sports injuries is the phrase "walk it off." Parents of children who participate in high-energy sports such as soccer, hockey, football, track and even baseball need to be aware of common injuries that require a trip to urgent care.
A similar phrase is "no pain, no gain." This is a myth, and it is especially dangerous for children. Head injuries are common in many sports, and parents as well as health care professionals now understand how hazardous they can be.
After a sports injury, watch for these symptoms:
head pain, dizziness or light-headedness, which can be signs of a concussion
limping or pain when putting weight on one foot, which can indicate a sprain
difficulty standing, sitting or moving normally
tingling, numbness or weakness in limbs, fingers or toes
sharp pain during physical activity
difficulty sleeping after activity, which can be another sign of concussion.
With any of these symptoms, take your child to an urgent care clinic.
When in doubt, err on the side of caution
Kids do recover quickly, but if you have any doubt or questions about the seriousness of an illness or injury, don't hesitate to seek the services of an urgent care clinic in West Valley Utah. Contact FirstMed Urgent Care Clinic for more information.