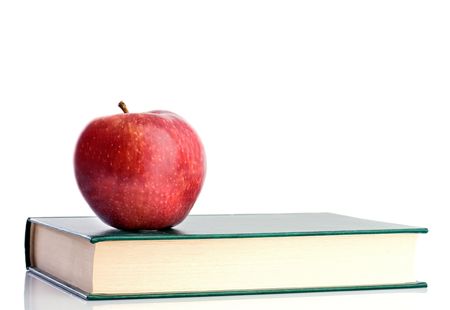 Back to school, back to health with your family doctor
The back-to-school season is too often also the back to the family doctor season. In schools today, children are often very close to each other, making it easy to spread germs that they can then bring back home and pass on to siblings and parents — often prompting a visit to the family doctor.
Here are some tips from your family doctor to protect your children's health at school — and your own, as well. After all, your child's health is of utmost importance.
Make visiting your family doctor a health a routine
Starting a new school year means getting back to the old routine: getting up early, packing lunches, dressing properly, checking schedules and balancing school, work, after-school activities, social life, athletics and family time.
You can help strengthen your children's and your whole family's health by reinforcing healthy habits, too. Lead by example and encourage children to do simple but effective things like exercising regularly, getting outdoors often, eating healthy and getting enough sleep.
Vaccinate
Immunizing your children is the best way to protect them against diseases that used to kill thousands of people: diphtheria, tetanus, polio, measles, mumps, rubella, meningitis, whooping cough, and tuberculosis.
Making sure your own and your children's vaccinations are complete and up to date also helps to protect the whole community against outbreaks.
And it protects the community, as well. There is no danger of your kids developing these diseases from the immunization.
Practice good hygiene
Frequent hand washing, sneezing into your elbow — build these habits at home so they carry over into the school.
Give your children hand sanitizer to take to school. Remind them to use it before eating lunch or snacks, and after using things that other people use, such as a water fountain, computer, or pencil sharpener.
Discourage children from sharing food, especially drinks with school friends to reduce spread of germs, as well as to avoid exposure to potential allergies.
Eat healthy
A healthy diet is one of the most effective ways to build up your whole family's health. Make sure everyone gets plenty of fresh fruits and vegetables. Your family doctor, as well as the US Department of Agriculture and the Harvard School of Public Health recommend that half of every meal should be fruits and vegetables. Medical studies suggest that we all eat 5 to 10 servings of fruit and vegetables a day. If that seems like a lot, remember that a single apple counts as two servings. Sprinkling berries onto breakfast cereal, adding a carrot and an apple to a school lunch, fruit for an after-school snack, and adding a salad along with a vegetable to dinner, plus fruit for dessert easily brings you to that level.
Instead of sugary treats and candies, pack fruits and vegetables your kids like to eat.
A recent study found that a large number of kids bring their lunches back home from school. Check to see whether your children are eating healthy, and find out why if they're not.
Get enough sleep
Any family doctor will tell you that Americans don't get enough sleep. This can be a problem, because lack of adequate sleep weakens the immune system, reduces kids' ability to concentrate and think, inhibits performance in sports and other physical activities and contributes to obesity.
Children need more sleep than adults, as well:
Preschoolers —10 to 13 hours of sleep per day
School-aged children 6 to 13 years old — 9 to 11 hours
Teenagers 13–17 — 8 to 10 hours.
Exercise together
Make exercise and outdoor activities part of the family routine. Take regular family hikes or bike rides, participate in sports and keep in shape yourself. Setting the example for your kids is the best way to build a lifelong fitness habit.
Visit the family doctor
Even when you're well, every member of the family should see the family doctor at least once a year for a check-up. Your family doctor can also ensure that the whole family's immunizations are complete and up to date, and give you advice on any health-related issues.
And if you have any questions or concerns about your children's or your own health, don't hesitate to call your family doctor in Salt Lake City Utah, that's us, FirstMed Urgent Care Clinic.