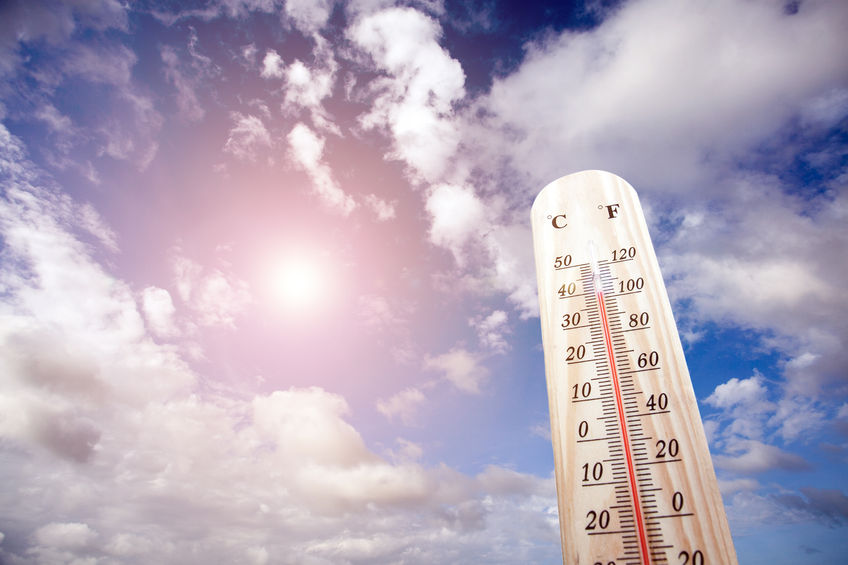 Health risks in heat waves
It's summer, and lately the summertime heat waves have gotten longer and even hotter than before. And experience shows us that as temperatures spike, so too does the demand for urgent care.
No one wants to spend a summer day in an urgent care clinic. But you can watch over your children, check on your older family and friends and take some steps to protect yourself and your loved ones from having to take a trip to the urgent care clinic this summer.
The dangers of extreme heat
According to the Centers for Disease Control and Prevention (CDC), extreme heat kills an average of 688 people every year in the U.S. And in 2017, New York, Arizona, Utah and other states saw spikes in the number of heat-related deaths.
The elderly, very young and people with other health problems are especially susceptible to the effects of extreme heat. But even healthy people can be affected, or injured, in a heat wave.
Statistics across the U.S. show that visits to emergency rooms and urgent care centers increase during heat waves, and the increase is correlated with the temperature: the hotter it gets, the more people need urgent care medical attention.
The effects on the body
High heat combined with high humidity make a heat wave even harder to tolerate. Our bodies naturally perspire to cool down: the water on the skin evaporates, removing heat from the body. But when the humidity is high, the air surrounding us is close to saturated with water, which makes evaporation slower.
If you're out in the heat and humidity for an extended time, or if you're exercising — running, cycling, even gardening — eventually, the conditions will reduce or shut down your ability to sweat. At this point, your body temperature will continue to climb. This affects your brain and central nervous system. You may feel dizzy and confused, and could lose consciousness. This is called heat stroke.
Before this happens, though, there are other signs and symptoms of impending heat stroke. Watch for these signs in yourself, your children, loved ones and especially seniors. And know when to take them to urgent care.
Symptoms of heat stroke
muscle cramps and weakness
red, hot and dry skin, often with a rash
headache and dizziness
confusion
lack of sweating
nausea and vomiting
rapid heartbeat
rapid, shallow breathing
changes in behavior
seizures
unconsciousness.
What to do
When the temperatures soar, limit your time outdoors. Stay in a cool, air conditioned environment during the hottest part of the day.
When outdoors, get into cool water whenever possible. Swimming, even jumping in a kiddie pool or through a sprinkler, can help keep kids and adults cool.
Watch your children for signs of heat stroke. In a heat wave, make sure that everyone is hydrated. Favor clear water, and avoid caffeinated beverages.
Serve frozen treats and ice water. Set up a timer or schedule to make sure you're drinking water regularly through the heat.
Older people often do not realize they're becoming dehydrated. Check on seniors who live alone in your family and your neighborhood. Encourage them to drink more water.
At signs of heat stress, move into a cool area, such as an air-conditioned home. If your home does not have air-conditioning, go to a movie theater or a shopping mall.
In extreme cases, apply ice packs to the affected person's neck, back, armpits and groin to cool their body temperature. Or put them in a cool (not cold) shower or bath.
If the affected person is young and healthy, and has suffered heat stroke during vigorous exercise, use an ice bath to cool their body. Do not use ice for young children, seniors, people with chronic illnesses or anyone who was not exercising vigorously.
Then call 911 or go immediately to an urgent care clinic.
Urgent care in West Jordan Utah
FirstMed Urgent Care operates urgent care clinics in several locations in the Salt Lake City area. We're here for you and your family in times of heat stress.