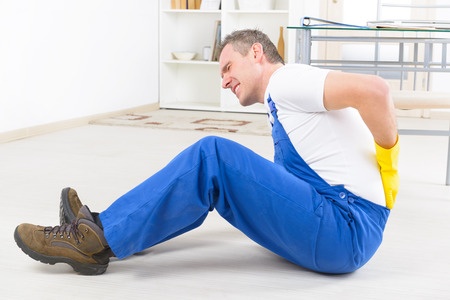 The most common work-related injuries
You could need emergency care at work someday. Whether your work environment is an office, a manufacturing plant, a loading dock or even a car, work-related injuries are a real threat. According to the U.S. Bureau of Labor Statistics, private industry employers reported approximately 2.9 million nonfatal work-related injuries in 2015 that required emergency care. That year, as many as 4,386 employers died on the job. That translates to 13 people who never came home from work at the end of every day in the U.S.
The most common work-related injuries are sprains and strains, cuts or punctures, bruises and fractures. The most common causes are related to carrying or moving materials, whether products, tools, or equipment.
The top 10 causes of reported workers' compensation injuries in the U.S. are:
Overexertion – from lifting, pulling, carrying, pushing or throwing things beyond a worker's ability. These are the most expensive injury to treat, not only terms of emergency care and treatment costs but also in terms of fixing the root cause of the situation in the workplace to avoid work-related injuries.
Slips and trips — on wet or slippery floors, or over something lying on the floor.
Falling objects – from shelves or other elevated places, or dropped by another person. Trauma to the head, feet and legs are common, but many of these can be prevented with the use of proper personal protective gear, training and situational awareness of employees and supervisors.
Walking into objects — such as a wall, door, furniture or equipment, leading to work-related injuries to the head, knee, neck and foot. Reducing these injuries requires situational awareness by employees, which can be improved through training, and also commitment by employers, managers and supervisors to keep the workplace free of hazards.
Machine injuries — loose clothing, long hair, shoes and fingers are the most common things to get entangled in moving equipment. Proper installation of machinery and safety guards, as well as thorough worker training are essential to prevent work-related injuries.
Vehicle accidents — these happen to employees who drive for work. Driver training and employer attention to ensuring work drivers adhere to driving laws and policies have been proven to reduce the incidence of accidents.
Repetitive motion injuries — these include carpal tunnel syndrome, wrist and hand injuries, and eye problems that result from doing the same activity for extended periods every day. Although these are chronic problems, they can lead to injuries requiring emergency care. Reducing repetitive-motion injuries requires good training of workers so they know how to avoid the motions and change the habits that lead to repetitive motion injuries. They must take proper breaks and use ergonomic equipment.
Electrical shocks and burns — from hot equipment as well as chemicals. Again, training and rigorous safety procedures in the workplace are essential to avoiding injuries that require emergency care.
Falls from elevated positions — such as a roof, stairs or a ladder are common causes of emergency-care visits. Employers can prevent these situations with proper protective equipment, worker training and employee attention to surroundings.
Violence at the workplace — annually, employees are injured by violence inflicted by their fellow employees. Many of these incidents require emergency care. In 2015, there were more than 400 homicides in the workplace. Employers can reduce and prevent workplace violence by adopting zero-tolerance-for-violence policies, incorporating violence prevention into workplace health and safety training, and educating workers about their rights in the workplace.
Don't delay emergency care
With work-related injuries, time is of the essence. Delaying professional treatment of cuts, burns, sprains, breaks, concussions and other injuries can lead to permanent problems. Seek emergency care right away. FirstMed Urgent Care Clinic can help.