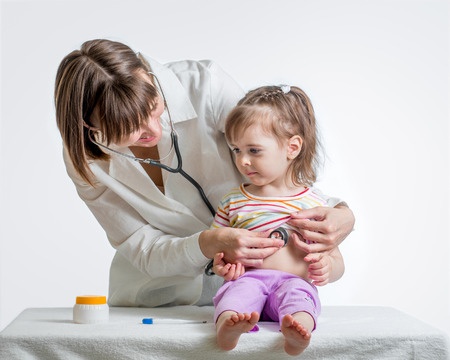 Household injuries: When should you go to an urgent care clinic?
Most injuries happen at home, where we spend most of our time. Although most minor injuries do not lead to long-term harm and can easily be treated at home, many require a trip to an urgent care clinic. So how do you tell when you should rush to an urgent care clinic? Here are some things to look for in the most common household injuries.
Trips and falls are two kinds of injuries that can merit a visit to an urgent care clinic. With young children, falls are usually not harmful except to their pride. But as people get older, falls can lead to serious damage such as broken bones. Treat any bruising that results from a fall with a cold pack.
If a person who has fallen has pain in his or her ankle, it could be a sprain. Treat it with rest, ice (or a cold pack), compression and elevation. You can remember those steps with the acronym RICE. Do not let the patient walk or allow the injured ankle to bear any weight. Wrap an ice pack or cold pack in a towel or cloth and apply it to the injury. Wrap it gently to reduce swelling, and raise the ankle above the chest.
Seek attention at an urgent care clinic when:
you hear a popping sound when the sprain happens
the ankle is very unstable
there is moderate to severe pain, swelling, stiffness and bruising
Cuts
Bleeding can be frightening for children. Mop up blood with clean tissue or gauze, and apply pressure to the cut. When the bleeding stops, gently apply antiseptic to the area around the wound but not in the wound itself, as the latter can increase pain without healing the wound. Bandage the cut and monitor it for signs of infection such as swelling, redness or pus.
Go to an urgent care clinic or emergency room if:
bleeding does not stop after you apply pressure
there is swelling or the injury feels hot
there is an object inside the cut that you cannot remove
Stepping on a sharp object
Stepping on a nail, screw, thorn, splinter or other sharp object can lead to extensive bleeding and increase a person's risk for infection. Make sure there is nothing left in the wound or under the skin. If there is still a piece of the object in the foot, try prying it out with disinfected tweezers or a needle. Don't use too much force, which can make the injury worse. Wash the foot with warm water and soap to prevent infection. Use antibacterial ointment or disinfectant, and bandage the wound.
Go to the urgent care clinic if:
you cannot remove the object or if there is still a piece lodged under your skin
you have stepped on a rusty nail or other object and have not had a tetanus vaccination in the past five years
the wound becomes more painful with time
Burns
In children under five, burns and scalds often are caused by hot drinks.
For older children and adults, several things around the house can cause burns. These include fireplaces, hot stoves and appliances including toasters and hair-curlers. Treat a burn by holding it under cold running water for 10 minutes. Apply an antiseptic pain-relieving lotion such as one with aloe vera. Then bandage the area gently.
Go to an emergency care clinic if:
the burn is bigger than your palm
there is blistering or swelling
the burn appears infected because it is red, raised or blistered.
Choking
Small children often put objects in their mouth that can be a choking hazard. Apply the Heimlich maneuver and, if you cannot dislodge the item, call 911.
Poisoning
Most poisoning in the home involves medicines, cosmetics and household-cleaning products. Keep any dangerous items safely stored and out of reach of children. If anyone swallows a poisonous product, call 911 or Poison Control, or get them to a clinic immediately.
Drowning
Young children can drown in shallow water. Supervise small children whenever they are near pools, ornamental garden ponds, fountains and even in the bathtub. If a person is not breathing, use artificial respiration immediately and ask someone to call 911 for you.
Bee stings
When bees sting, they leave the poison-filled stinger under the skin. Locate the stinger and remove it by scraping it with a blunt object such as a debit card. Scrape from above the wound to push it out and remove as much of the poison as possible. Do not use tweezers or fingernails, which can push more poison into the wound.
After you have removed the stinger, wash the area with water and soap, then place a cold compress on it. Give painkillers to the patient to prevent swelling. Raise the body part that has been stung to reduce swelling
Go to the urgent care clinic if:
the patient shows signs of allergies such as swelling, difficulty breathing and swallowing
the sting remains red and itchy for more than 48 hours
You can deal with most minor injuries around the house with common sense and some knowledge. Learn First Aid at your next opportunity because it can help save someone's life. If you have any doubt about an injury in your home, don't hesitate to seek help at our clinic in West Valley Utah. Visit us at FirstMed Urgent Care Clinic.