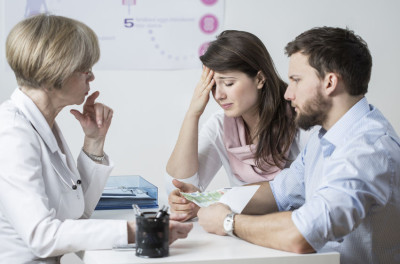 Questions your family doctor should ask you
Staying healthy depends on honest, open communication with your family doctor. When looking for a physician who will look after the health of you and your family, you need to find someone you trust. Your family doctor needs a complete, accurate picture of your health status.
The first step is to gather information from you about your current health, and your health history. When you're choosing a family doctor, look for one who asks you at least these questions:
What medications do you take?
To make the right decisions, your family doctor needs to assess all the medications you're taking. This includes not only prescription drugs, but also all over-ther-counter, herbal and organic remedies you may be using. Often, they can have negative effects when used together. Herbal remedies can also interfere with prescription medications. For instance, St. John's Wort may interfere with antidepressants. Ginseng should not be used by people on blood thinners like warfarin.
Your family doctor should ask you about all the medications, prescription and otherwise, that you use regularly.
What medications have you stopped taking?
For many, medications are costly. Too many people stop taking prescription medications, or reduce the amount they take, simply because of the cost. Your family doctor should ask you whether you're taking the medications they've prescribed, whether you're taking the amount prescribed or cutting them in half, like many people do. Tell your family doctor if you're having any trouble paying for them. They may have a solution.
How much do you drink and smoke? No, really.
Many of us are reluctant to admit how much alcohol, tobacco or other recreational susbstances we consume. There's just too much social pressure.
But your physician needs to know this to make the right decisions about your health and anything they prescribe for you. Don't worry — admitting to your family doctor that you use cannabis will not lead to your arrest. Doctors are bound to respect confidentiality. But any substance can have an effect on a prescription medication, so they need to know in order to make the right decisions for your health.
Do you use herbal or organic treatments?
Herbal supplements, vitamins and over-the-counter medications can interact with prescription drugs. For example, weight loss supplements can put excess stress on your heart. Tell your family physician if you're using any of these so they don't prescribe a medication that injures your health.
What is your health history?
To make good decisions about your health needs, your family doctor needs to know your complete medical history. This includes serious illnesses and injuries you had when you were young, even if it was a long time ago.
They also need to know about your family history. Diabetes, cancer and heart disease often have a hereditary factor. Knowing that your family has a tendency toward some kind of health issue can help your family doctor make recommendations for prevention.
Do you notice blood in your stool?
The doctor's office is the place to drop your embarrassment. No one wants to talk about poop, but blood in your stool can be a major warning sign for serious health issues, including cancer. The key is catching it early. Don't be too embarrassed to tell your family doctor about it.
Also tell your doctor about any changes in your bathroom habits —such as, you're constipated after years of clock-like regularity.
How often do you exercise — really?
Physical activity is vital to your physical and mental health. While we all want to tell people we work out three days a week, your doctor needs an accurate picture to make the right assessments for your health.
Are you under stress?
Stress at work, home or school has a huge impact on your health. Tell your family doctor about what stresses you out.
Are you being abused?
Your family doctor can spot signs of abuse. They can direct you to help. If you're in an abusive relationship, whether physical or emotional, a doctor can direct you to the right help for you.
Open communication with your family doctor
Physical, mental and emotional health depend on open and honest communication. Talking with
your family doctor in Salt Lake City Utah
can be the first step to staying healthy for life.