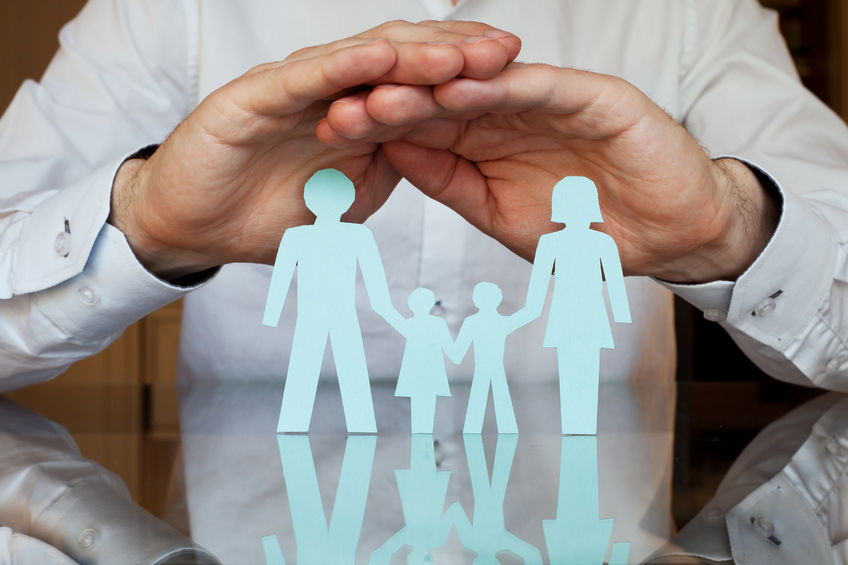 Family health tips for 2019
Maintaining your good health is not just the job of the family doctor. It's up to each of us to take an active part in staying healthy.
Your family doctor in Salt Lake City Utah has some easy-to-follow suggestions that will help you pursue the best health for the whole family through 2019. By following a few easy steps, you'll be able to make healthy living a regular part of your everyday life, and the entire family can have an happy visit for the next check-up with the family doctor.
Make good health a part of your everyday life
Good health doesn't come from a pill, a family doctor, nor from an occasional salad or workout. Take an approach to looking after the health that includes body, mind, spirit, family and social life.
Make every decision with health in mind. This includes what you eat and what you do throughout each day.
Plan healthy meals that involve lots of fresh fruits and vegetables. This should include snacks. The less processed food you eat, the better.
Consider exercise in your daily activities, as well. For example, how do you get to work or school? If you usually drive, can you walk or cycle instead? Building physical activity, especially outdoors, can provide a daily boost to your cardiovascular health (heart and circulatory system) lungs and immune system. Even walking short trips to church, store or to friends can be a health boost.
Make friends and family a part of your health plan
It's harder to stay on a healthy track by yourself. Having partners in good health helps keep you all motivated and on track.
If running or going to the gym regularly is part of your plan, take a buddy with you. Knowing you'll be ditching your partner makes it harder to skip a workout.
A healthy diet has to include the whole family. It's just impossible to stay on a healthy diet if everyone around you is eating heavy desserts and salty snacks. Ask your family doctor to direct you to resources on making informed, healthy choices.
Set realistic, achievable goals
All too often, we begin the new year with solemn but completely unrealistic goals: lose 30 pounds by beach season; hit the gym five times a week; eliminate all carbs from the diet.
Unrealistic goals set us up for failure. When we don't meet an unrealistic goal, like quitting unhealthy snacks completely or losing 10 pounds by the end of the month, we get discouraged and give up on other health-promoting resolutions, as well.
It also hammers our self-esteem and contributes to depression and other health-reducing issues.
A more productive approach is to set goals that we can reasonably achieve by a particular time.
Start by consulting your family doctor on what is your ideal weight, and what are realistic goals for you and your family in the coming year. Then get to work on a plan that you can be successful with.
Weight loss: Most family doctors and health professionals agree that committing to losing a pound or two a week is reasonable. To accomplish this, you need to burn 500 to 1000 calories more than you consume each day. It's not that hard to reduce intake by 500 calories. Cutting sugar from your coffee saves 15 to 20 calories. Choose extra vegetables instead of rice or potatoes with your meal. Eat one less snack per day, and when you do snack, eat carrots or berries instead of cookies or chips.
Exercise: It's harder to burn 500 more calories by exercise. For a 140-pound person, for example it would take an hour of outdoor cycling, or 45 minutes of spinning indoors, every day, or more than two hours of pilates. On the other hand, regular exercise is an essential part of not only weight loss, but overall health. It improves every single system in your body, including your immunity and your mood. That's even more pronounced when you get outside. Choose an activity that you enjoy. Even a walk in the park every day can have a huge impact over time. But if you don't enjoy your rowing machine or treadmill, they'll end up gathering dust under your bed or in the basement.
Set aside time for health
Make healthy activity part of your daily routine. If you're the type of person who likes to plan your day and your week, put your workout into your day-planner. Set aside time to shop for healthy food alternatives — it's all too easy to opt for the quick junk-food binge.
The positive power of deadlines
Your health goals should be achievable, but that includes a deadline. Consult your family doctor to help set a realistic goal that includes a date. For example, to lose five pounds by the end of the month. It requires that you stick to your plan, but it can be done. That way, when you achieve it, you're more encouraged to achieve the next goal. And you'll find that the way you feel better in just about every part of your life makes pursuing more ambitious goals easier, as well.
By setting reasonable, achievable health goals for 2019, and including family and friends, you'll all have a better checkup with your family doctor.